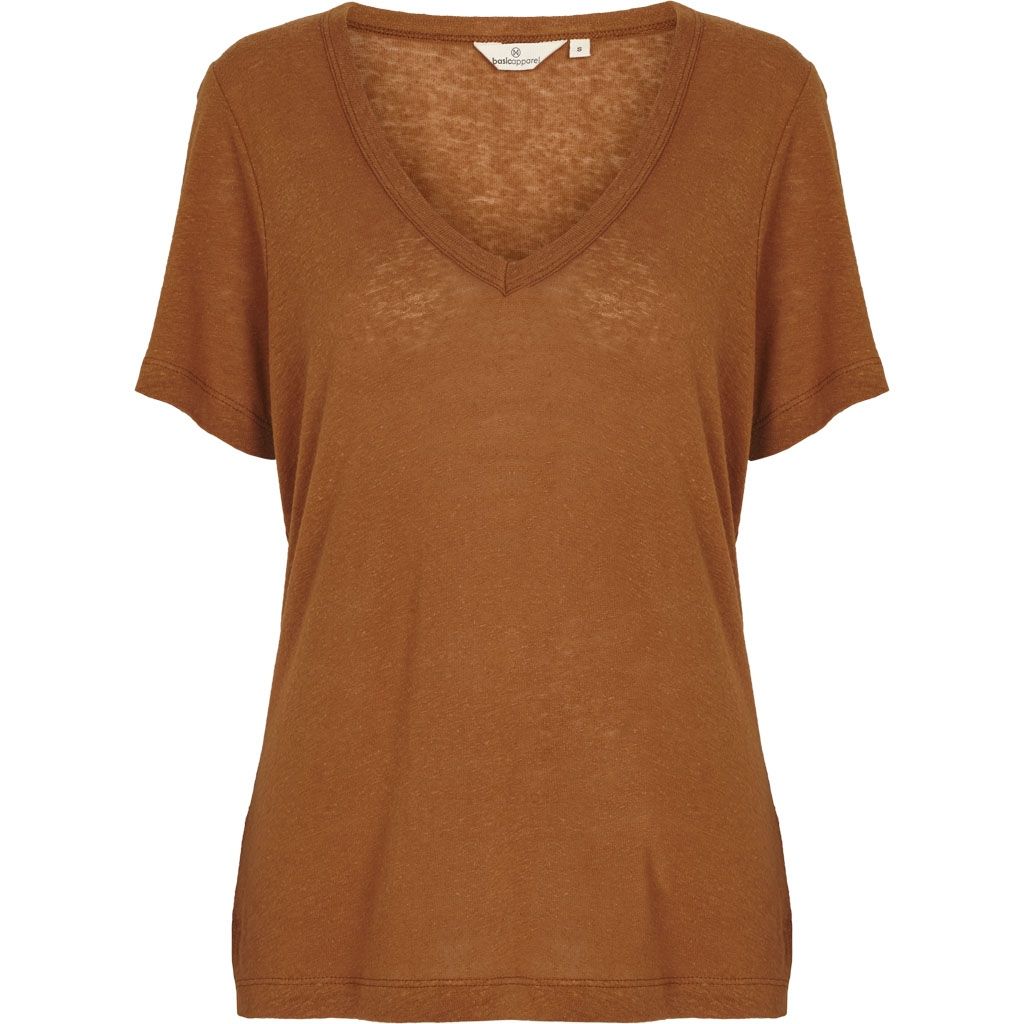 MONICA sudan brown
A simple yet beautiful v-cut basic, the Monica tee is a must-have for any wardrobe. The rich colour of sudan brown is amazing and has a unique tone and reference to nature. This one drapes so beautiful!
Style with our Karolina shorts for a set- and summerly look, with your jeans for a classic authentic look or tucked into a high waist skirt for enhanced femininity.
50% linen, 50% viscose
-
Monica t-skjorten er en nydelig t-skjorte til enhver garderobe, sommer som vinter. Den faller så avslappet, og er knallkul til high-waist underdeler, til dressen eller dine denims. Denne er helt normal i størrelsen, vi anbefaler å holde deg til din størrelse, eller gå opp for en løsere look, aka "boyfriend". Perfekt med et smykke i halsen!